A broken boiler causes a lot of inconveniences, which is why it is critical that you have it repaired as soon as possible. There are some simple checks you can do yourself before calling a qualified Gas Safe registered engineer. It is critical that you do not attempt to repair your boiler on your own. It's not only risky, but it might also void any warranties or insurance policies you have.
If you are looking for qualified and reliable heating engineers across Gravesend, Medway and Dartford, call us on 07712 172171.

What are the signs of a broken boiler?
Whistling, banging, or tapping sounds
A sudden increase in energy bills could indicate a presence of a leak
Orange or yellow pilot light
It is failing to maintain a constant pressure
It is using a lot more gas than usual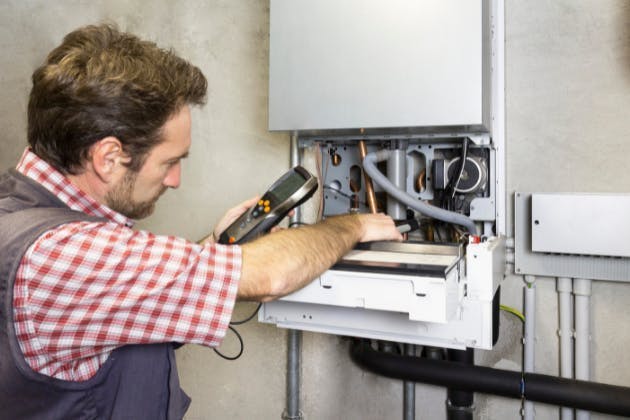 Simple checks before calling a heating engineer
As previously stated, you must never try to repair a damaged boiler on your own. However, before hiring an experienced heating professional, you may carry out a few easy checks.

Fuel Supply
The easiest way to check if there is an issue with your gas supply is to see if other gas appliances, such as a gas cooker are functioning as they should be. If they do not turn out, there is a chance that there is an issue with your gas provider rather than the boiler itself.

Has the thermostat broken down?
Check that your smart thermostat is switched on and it is set to a temperature higher than room temperature, if it does not turn on then it means your boiler is broken .
Another reason could also be due to the clock being moved ahead or backwards and just requires a little adjustment on a thermostat that is based on a timer.

Check the error code
Many new boilers show an error number to assist you to figure out what's wrong with your faulty boiler. These error codes, which generally consist of a letter followed by a sequence of digits, will show on the digital display.
Each boiler manufacturer has its own fault codes, which might differ from model to model. To figure out what the error code means, consult the owner's manual that came with your boiler.

Get in touch
Our heating engineers are available throughout Medway, Dartford and Gravesend, simply get in touch with us by calling us on 07712 172171 and we will be happy to help with any boiler repairs and boiler installation services that you may require.