Unvented Cylinder Installation Services
Professional unvented hot water cylinder installers across Gravesend, Dartford, Medway and the surrounding areas.

For highly friendly and reputable unvented cylinder installers across Gravesend, Dartford and Medway, look no further than BCU Plumbing! Get in touch with our experienced team by calling us on 07712 20172171 and we will be happy to go through any questions you may have.

Jump to: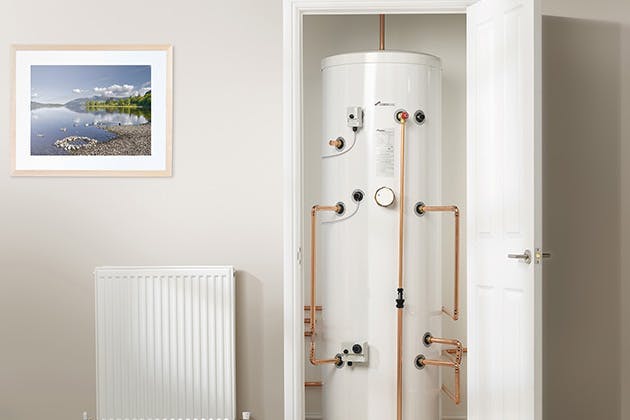 What you need to know about unvented cylinders...
When compared to traditional heating systems, unvented cylinders do not require you to install a cold-water storage tank in your home, perfect for those living in smaller sized homes and are looking to save space. Unvented cylinders heat water in two different ways, this includes directly with an immersion heater or indirectly through your central heating system. They also work great with solar technology, making it ideal if you are looking to reduce your carbon footprint.
An expansion tank needs to be installed to help expand the water supply as it heats. This is highly recommended so your unvented hot water cylinder functions effectively. An unvented cylinder is equipped with a number of vital safety features, including dual thermostats for enhanced control and pressure release valves.

How do unvented cylinders work?
As mentioned above, unvented cylinders are a pressurised system that pulls water directly from your cold water supply. This implies they need a sufficient mains pressure and an adequate flow rate, whilst having your pressure sitting within the 2.0 bar range.
On all unvented cylinders, a pressure-lowering valve should be installed to control the pressure of the incoming mains water and keep it at a safe level. This type of safety measure allows unvented cylinders to operate reliably and effectively at all times, as long as the installation is overseen by a trained G3 engineer.

Here at BCU Plumbing, we are Gas Safe registered, which includes being G3 qualified, so you can have peace of mind knowing that you do not need to worry about any installation services we carry out.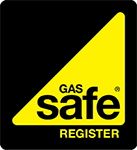 Advantages of unvented cylinders
There are many advantages that you can benefit from when upgrading to a brand new unvented hot water cylinder, these include:
- Maintains a better pressure than an open vented system
- Saves space because there is no need for an extra tank
- Runs quietly in the background
- Reliable and long-lasting
Discuss your options with our heating engineers across Gravesend, Dartford and Medway today! Simply view our contact details down below.
Why choose BCU Plumbing?
You will be glad to know that we are Gas Safe registered, meaning we are fully trained and qualified to carry out a range of central heating services. We are also highly experienced therefore you can be assured that you are in safe hands with us.
Here at BCU Plumbing, we have installed many unvented cylinders across Gravesend, Dartford and Medway. Not only do we carry out the installation, but our highly knowledgeable heating engineers will also be happy to guide you through choosing the right heating system based on your heating and hot water needs, the size of your home and consider the water pressure. This is highly appreciated by our customers, do not just take our word for it, you can head over to our reviews page and read through the reviews they have left for us.
You can also browse through our previous unvented hot water cylinder installation projects by visiting our gallery page.

Book a qualified heating engineer today
If you are looking to get an unvented cylinder installed in your home and are ready to book an unvented cylinder installation service across Gravesend, Dartford and Medway, call our team on 07712 20172171 or send us a message using our contact form and we'll get back to you as soon as possible.
We also offer free quotes, so make sure you get in touch with us today to discuss your options.
We hope you choose BCU Plumbing for any unvented cylinder installation services that you may require.