LPG Boiler Installations in Gravesend, Medway & Dartford
Offering our LPG boiler installations services in Gravesend, Medway, Dartford and all other surrounding areas.
Here at BCU Plumbing, we can carry out the installation of a brand new boiler for your home across Gravesend, Medway, Dartford and all other surrounding areas. If you'd like to get in touch with us regarding our boiler installations services, then simply give us a call via our phone number on, 07712 172171 and we would be more than happy to help.
Jump to: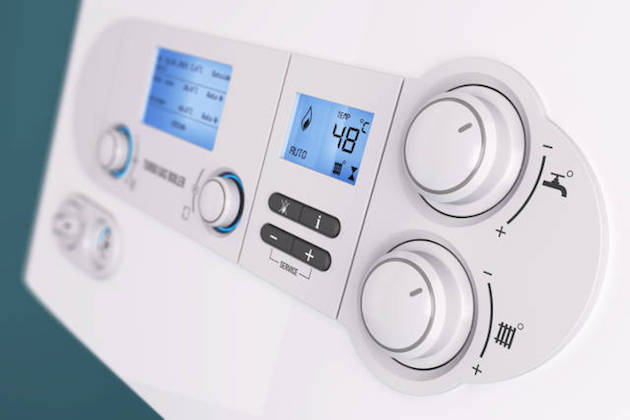 What is LPG?
Liquefied Petroleum Gas (LPG) is a mixture of hydrocarbons created from natural gas and oil extraction, as well as oil refining. It's a clear, colourless hydrocarbon gas that's been compressed into a liquid. LPG is commonly used as a fuel for heating, cooking, and vehicles.
How does an LPG boiler work?
LPG boilers work very similar to both natural gas and oil boilers, it burns fuel to produce the energy required to heat water. The hot water created is then used to heat radiators and provide hot water to your taps.
In addition, LPG boilers require the following systems to work correctly:
- An LPG boiler

- LPG storage tank
- LPG supplier
Here at BCU Plumbing, our heating engineers are highly knowledgeable therefore will be able to offer their expert advice and help you choose the right LPG boiler for you and your home.
Types of LPG Boilers
There are 3 main types of LPG boilers, these include:
- Combination boilers
- System boilers
- Regular boilers
Our heating engineers are on hand to guide you through choosing the right boiler for you and your home. This will be based on the size of your home, the number of bathrooms and radiators you have and finally your hot water and heating needs. After taking these factors into consideration, we will be happy to recommend the right type of LPG boiler.
Benefits of LPG Boilers
LPG boilers have plenty of advantages. If you are considering an LPG boiler, we hope these advantages will help you make your mind or if you have already chosen an LPG boiler, you will be able to benefit from these, this includes:

Cheaper boiler
When compared to oil boilers, LPG boilers are slightly cheaper to buy. They are also a lot smaller in size and can be hung on the wall, similar to a gas boiler, allowing them to be placed anywhere in the home.

Cleaner fuel emissions
When compared to oil boilers, LPG is a cleaner source of energy, allowing you to lower your carbon footprint.
High efficiency
Many new LPG boilers can achieve an efficiency of 90% or greater, which implies that only 10p of every £1 spent on heating your home goes to waste.

Compact in size
Over the years, LPG boilers are designed to be smaller in size, and therefore not only does it save space, but it also produces less noise.
Widely Available
Over the years, LPG boilers have had a significantly greater range than oil boilers, with numerous market leaders such as Worcester Bosch, Vaillant, Ideal, and Baxi producing popular models. Some manufacturers produce LPG conversion kits that can be used to convert natural gas boilers to LPG versions.
There are many more advantages that come along with LPG boilers, you can find out more by speaking to our heating engineers today. Simply view our contact details down below.
(More: Advantages of LPG Boiler)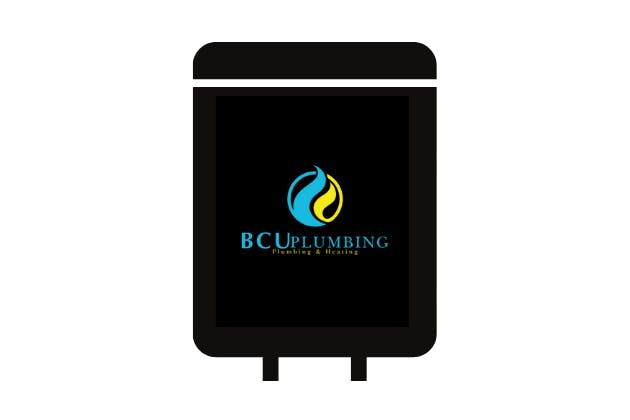 Why choose BCU Plumbing?
Not only are we fully experienced and highly knowledgeable when it comes to installing LPG boilers, but there are also many other reasons why you should consider us for an LPG boiler installation. From removing your current boiler to installing a brand new one, we can carry out the installation for a boiler that suits your home.
Offer Expert Advice
With many types of LPG boilers available, it can be difficult to choose the right one but do not worry because we are with you every step of the way. From guiding you through choosing the right LPG boiler to meet your needs and requirements for installation, we have you covered.
LPG Qualified
In addition to this, we are LPG qualified and G3 Unvented qualified. So if you live in an area that is not connected to the mains gas supply, you can count on us. We are also highly experienced in installing a range of LPG boilers, so you can be assured you are in safe hands with us.
Quality Services
Our heating engineers install boilers to the highest standards. We also ensure all work is completed on time and we keep the area clean. Head over to our gallery page to browse through our previous installation work.
So, if you're looking for an LPG qualified engineer to carry out an LPG boiler installation in your property across Gravesend, Medway, Dartford and all other surrounding areas, then get in touch using the contact details at the bottom of the page.
Need Our LPG Boiler Installation Services?
So now you know more about our LPG boiler installation services or if you have any additional questions about our services, why not get in touch? You can contact us by either giving us a call on, 07712 172171 or by sending us an email at bcuplumbing@hotmail.com and a member of our team will get back to you shortly.
Also, if you would like to read the reviews that we have received from our customers, then visit our reviews page.
We look forward to hearing from you and hope you choose us for your LPG boiler installation needs in Gravesend, Medway and Dartford areas.