Keeping on top of the condition of your boiler is important. Doing so means you can't prevent any unexpected problems from occurring. How do you do this? Well, Gas Safe registered engineers can carry out boiler servicing. This involves having your boiler checked and tested to ensure it is in working order and operating efficiently. It is often recommended on an annual basis. However, there are many occasions where servicing your boiler is a good idea. You can find out more about this below. Before you do, if you would like to get in touch about our services, 07712 172171.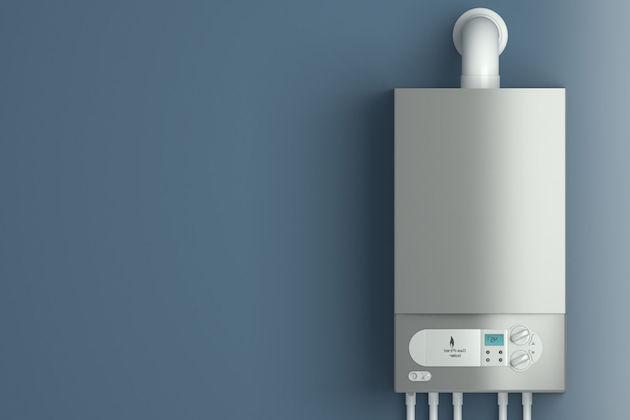 So, when should I get my boiler serviced?
Moving into a New Property
To begin with, it is a great idea to service the boiler in your new property. Of course, this point only applies if you are moving house. This is simply because you cannot always be sure when the boiler in your new house was last serviced. A Gas Safe registered engineer will carry out the appropriate checks and tests on the boiler, which will give you a much better understanding of the current condition of the boiler in your new house. Doing so means you can prevent problems or expensive repairs from occurring - Something nobody wants when moving into a new house.
Service Your Boiler Annually
The second point to mention is annual. Gas Safe registered engineers often recommend that you service your boiler on an annual basis. Having it serviced annually is the typical timeframe to keep on top of the condition of your boiler. So unless you're moving house or your boiler appears to be inefficient and experiencing issues, then an annual basis is the right amount of time to keep on top of the condition of your boiler.


You Have an Inefficient Boiler
If you've noticed that your boiler is less efficient or becoming faulty, you shouldn't leave this to progress. Make sure that your boiler is checked and tested by a Gas Safe registered engineer before problems occur. So, if you suspect any problems are starting to happen, have your boiler serviced soon; correcting any issues before it becomes a much bigger problem.
Don't wait for an issue
Don't put off scheduling a boiler servicing until you have a problem. Many people often avoid getting their boiler serviced because it is in a great working condition and has not caused an issue. We recommend that even if your boiler is in good operating order, difficulties can arise over time. If you wait until your boiler breaks down, it will almost always result in higher repair costs than getting it serviced once a year.



Summer is the best time
Because your boiler should require to be serviced once a year, our heating engineers here at BCU Plumbing highly recommend planning ahead and scheduling a time to service your boiler when engineers are less likely to be busy. Not only will you be able to schedule an appointment sooner but it will also help ensure that your boiler is ready for the next winter.

Do you need to get your boiler serviced across Gravesend, Medway, Dartford, West Malling or the surrounding areas? Get in touch with us by viewing our contact details down below.
Boiler Servicing in Gravesend, Medway, West Malling & Dartford
Now that you know more about when to service your boiler and the areas we offer our services to, why not get in touch with us at BCU Plumbing? You can reach us via our phone number on, 07712 172171 or by sending us a message through the contact form and our team will get back to you shortly.
We have many years of experience when it comes to servicing gas boilers and have gained a great reputation with our customers. You can visit our gallery page to browse through our work or head over to our reviews page and read through a few reviews left by our customers.